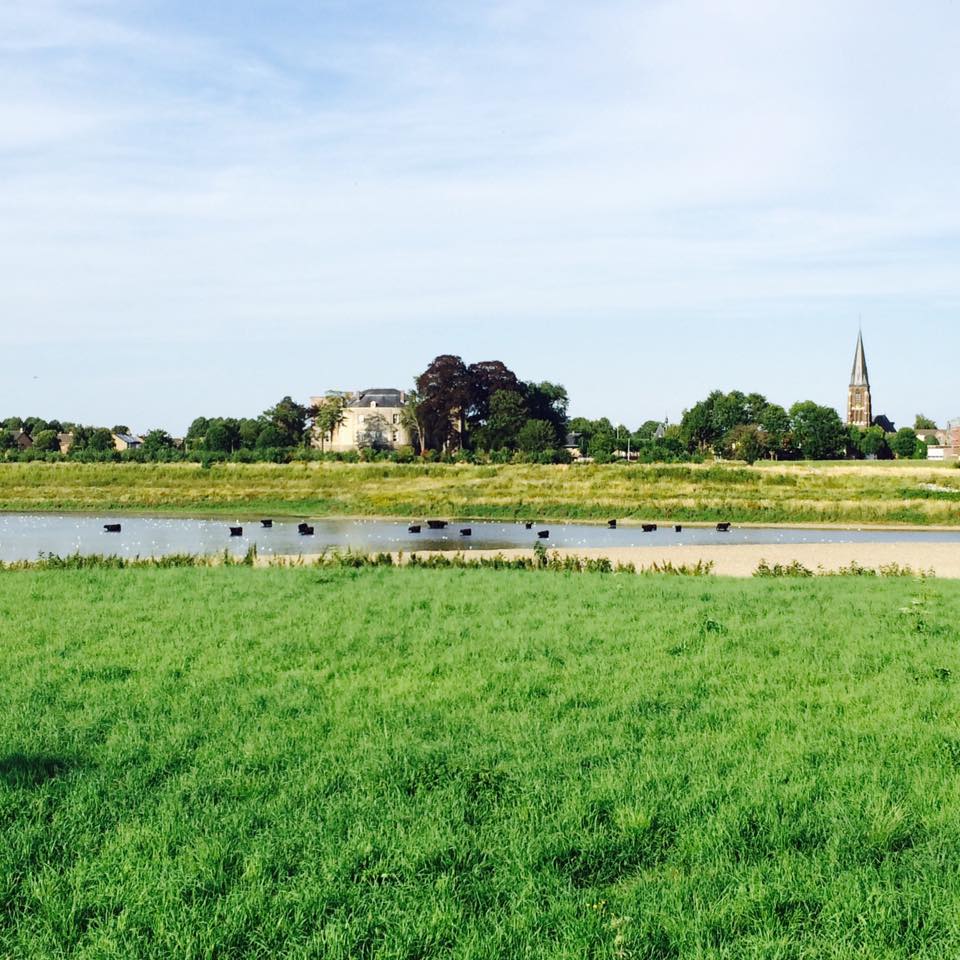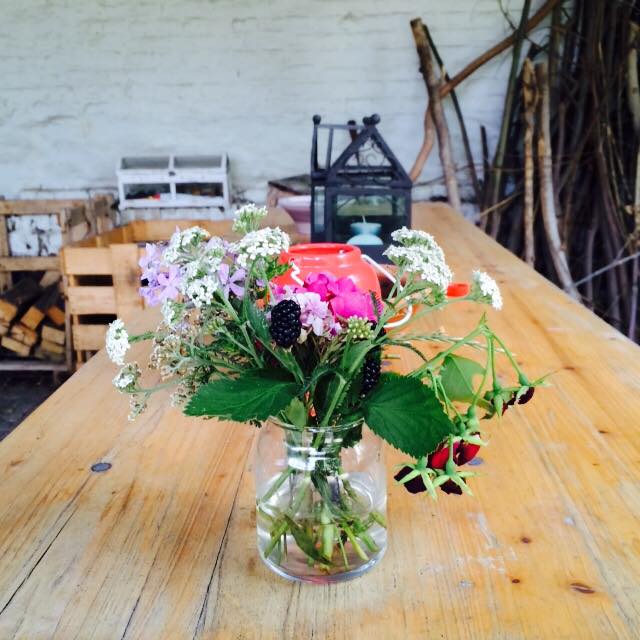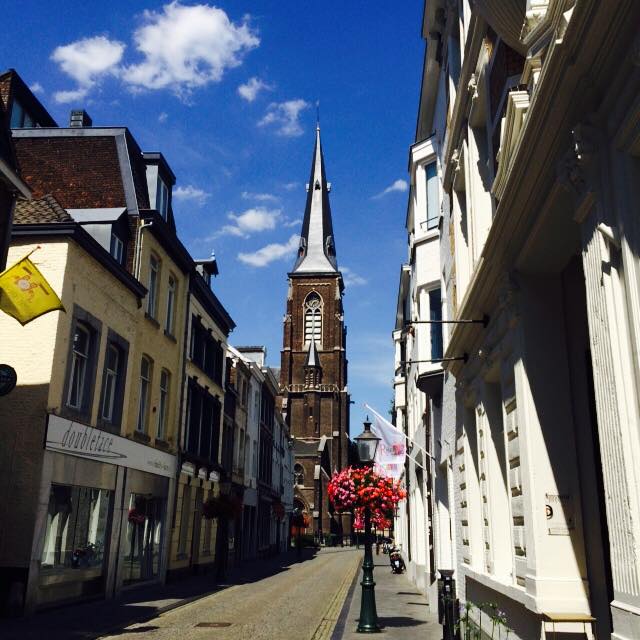 The third stop on our travels was Maastricht, a city in the Southeast of Holland. It is a city of many languages, as although the local language is Dutch, it is in close proximity to Germany and Belgium.
For this stop we stayed at a wonderful place half an hour walk from the city centre. It was our first air bnb stay, which made it more exciting and nerve wracking in equal measures. It turned out there was no need for us to be nervous at all. Our hosts, Jan and Irma were wonderful and welcoming, and were fellow VW fans, so appreciated our mode of transport, though they did question why were stopping with them when we had such a nice home on wheels! We had our own apartment, with an open plan kitchen/living area, a bathroom, and up a lovely winding, wooden staircase a large bedroom. We also had access to their beautiful and peaceful back garden, complete with chickens, fruit trees, blackberries and flowers, some of which they had picked to fill jam jars and vases around the place. They also provided a momentous breakfast for us every day, we really were spoilt.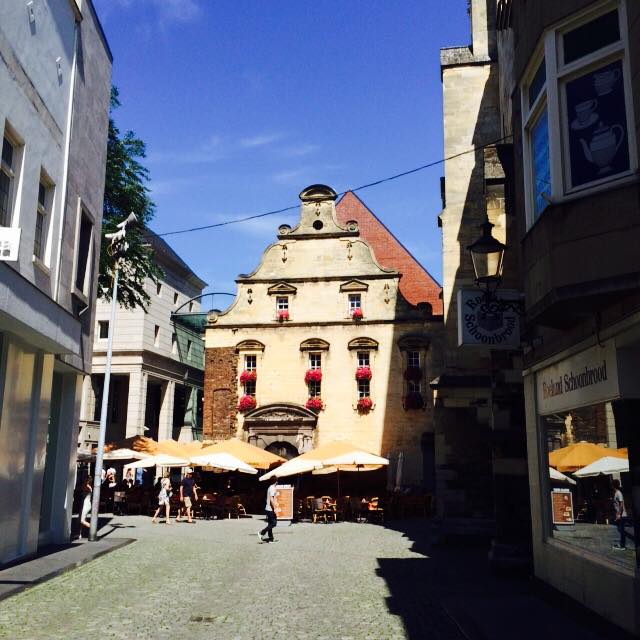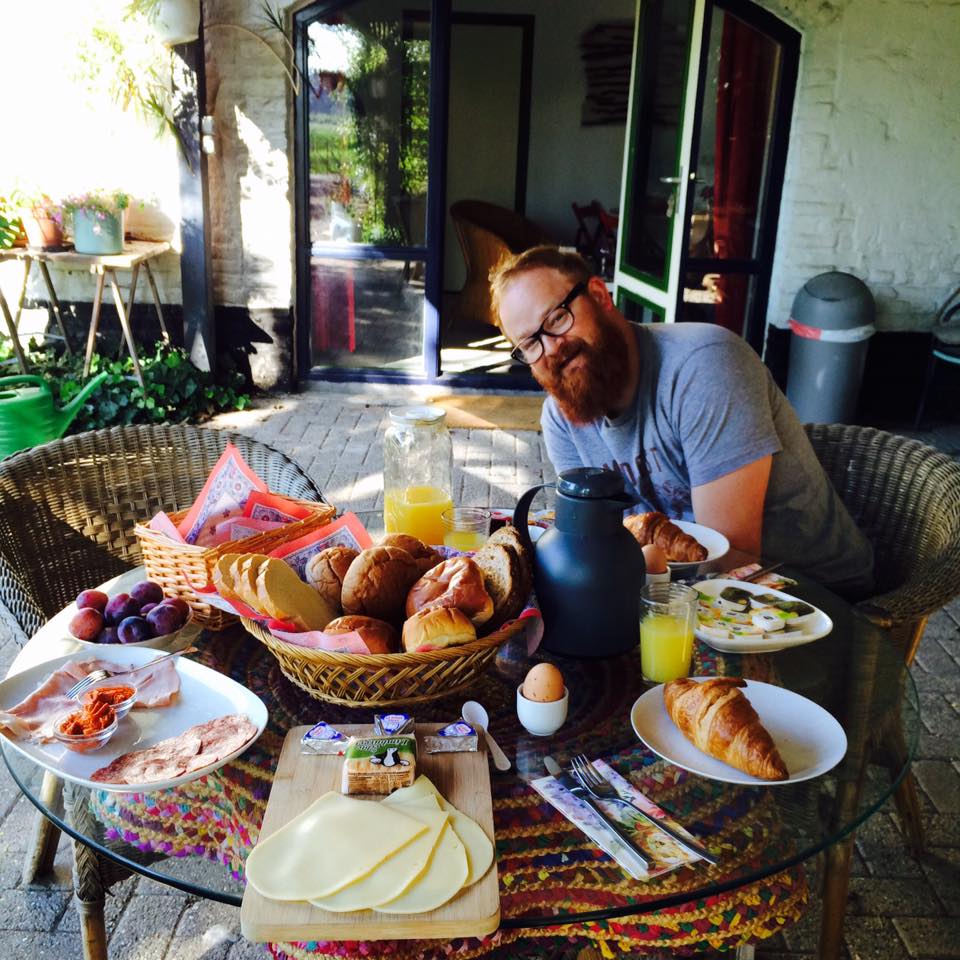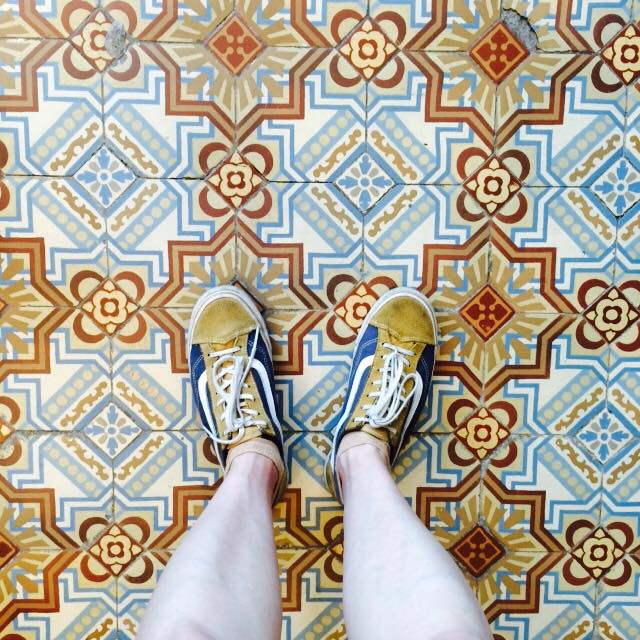 We arrived on a Sunday, and decided to take a walk in to the centre to have a first scout round, expecting it to be really quiet, as it was gone 4. However, we were met with noise and energy, as the city was hosting an iron man event!
It is a beautiful place, full of friendly people, with a great range of shops, bars and restaurants to choose from. It also had a great mixture of old and new. It is one of Holland's oldest cities and you can see anything from Roman excavations to the Ceramique district which developed mainly in the 1990's and 2000's.
One thing we were struck by is how well they intertwined historical elements with the modern. In a sports shop you could see very old paintings on one of the walls, which was totally unexpected, and there were shops with original tiled floors and huge fireplaces. There is also a book shop housed in a 13th century Dominican church.
There is also a new district of Maastricht currently being developed, the Belvédère district. Part of this involves the former Sphinx factory being renovated and re-purposed. This was the heart of the Sphinx Sanitair company, and was used up until 2006. You may not immediately know what this company is, but will more than likely have used one of their products,
toilets and other sanitary articles.
We'd definitely be interested in seeing how it all turns out, as there looked like a good few years of work to go before completion, which meant there were some beautiful run down buildings to look at!
Next stop Amsterdam!