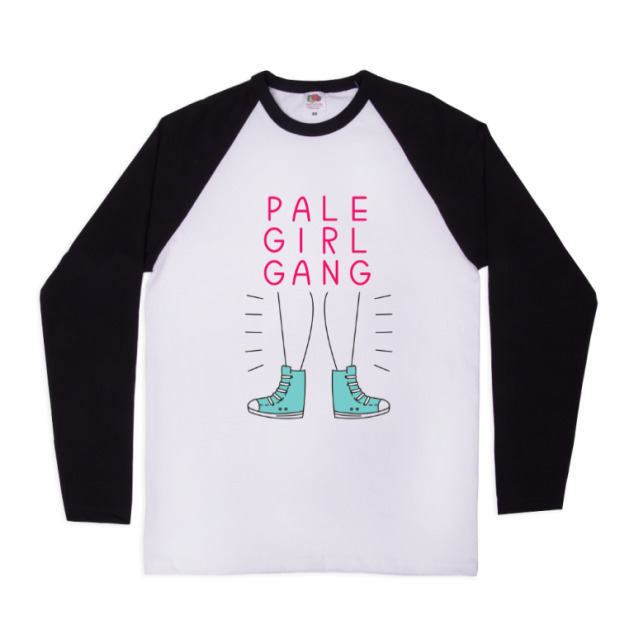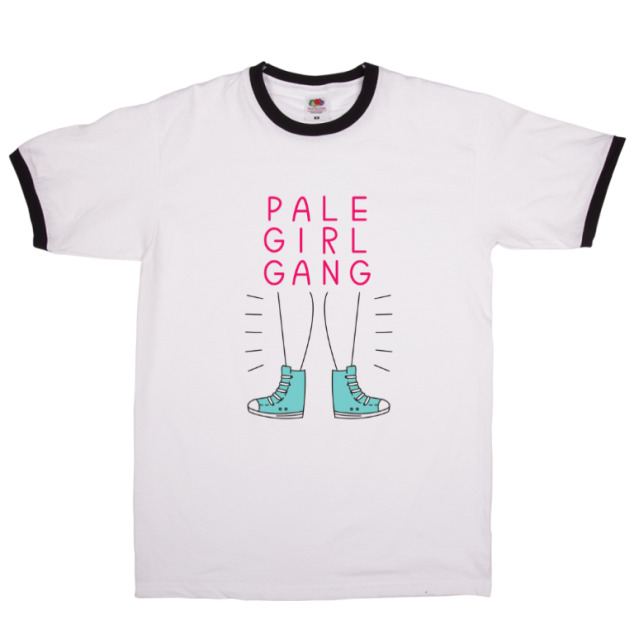 As it is now Summer, (apparently), my tights normally get retired for a while, which means the world is forced to deal with the pastiness of my legs that NEVER tan, but hey I say let's embrace the paleness ladies- No Tan No Problem!  I have designed a tee for all of us pale ladies out there, who sport blinding milk bottle legs all year round! Be proud of your luminous pins and join the Pale Girl Gang!
I am running a t-shirt campaign on Mercht at the moment, so if you want to pledge allegiance to the Pale Girl Gang go grab yourself one!
But don't wait too long, campaigns run for a limited time (there's 19 days left) and I need to sell 10 otherwise it won't be printed.
Find the campaign here