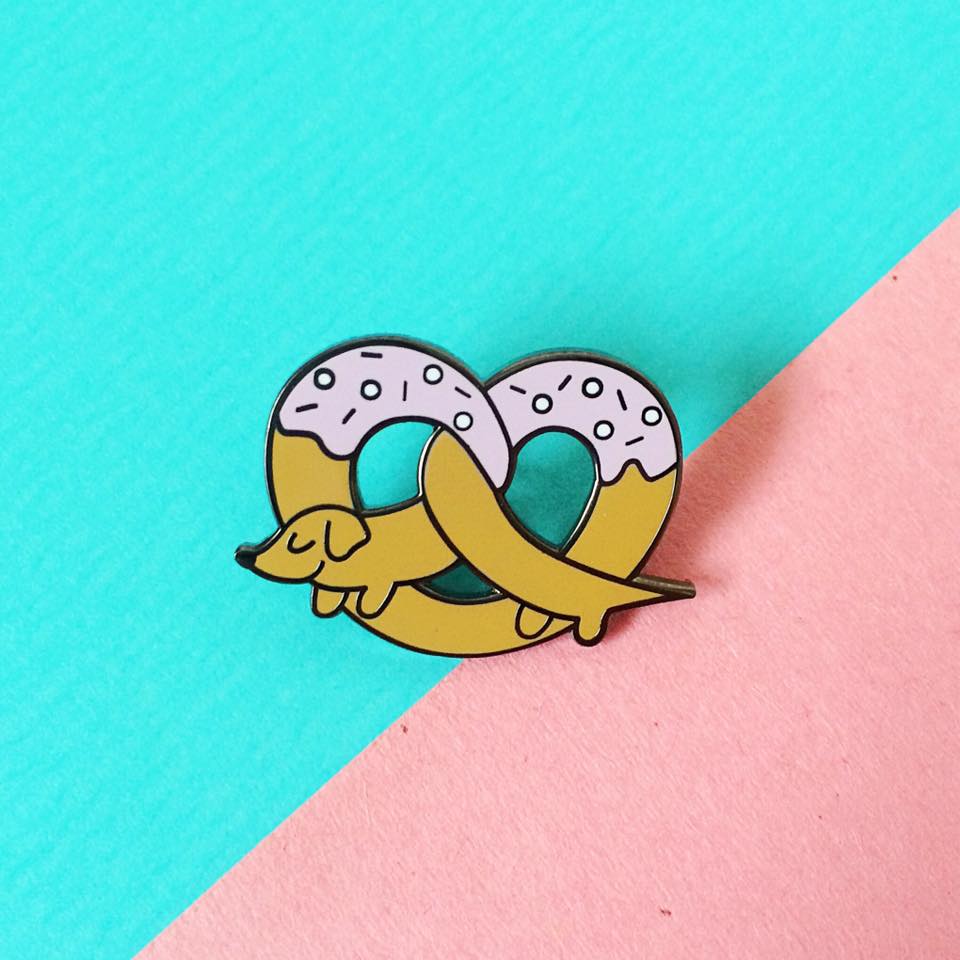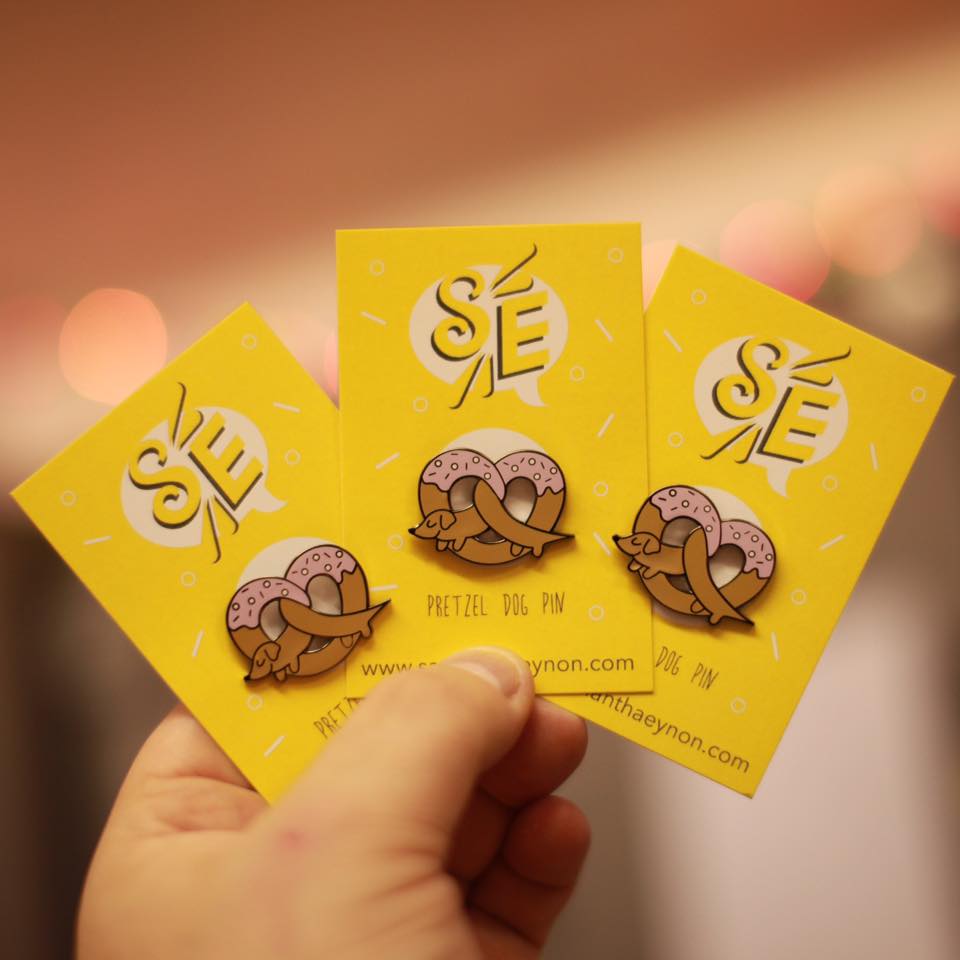 My second ever pin has finally arrived, and I'm soooo excited! I sketched out Pretzel Dog about 2 months ago now, and instantly wanted to make it into a pin. It turned out exactly as I had it in my head, and after posting them up yesterday I've already sold a third of them, and I'm blown away! Thanks so much to all of you who have grabbed yourself one already, it honestly means so much to me!
If you still want to pick one up for yourself find it here 
And if you subscribe to my website I will send you a code for 15% off.